I want to change the way we work, so that organizations, teams and leaders become more awesome.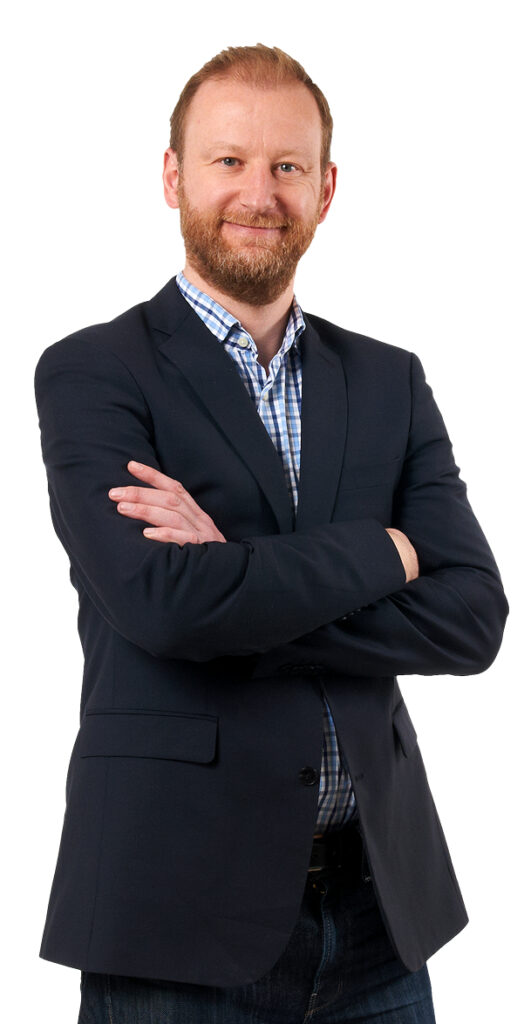 About Me.
I have been part of and lead the building of numerous products during my 30 years in the business. And I've done that in companies ranging from the small start-up to the big ones, using different ways of working, from waterfall to Agile. I have seen up's and down's, things that work and things that doesn't.
So I use these experiences to spread good ways of creating awesome organizations, teams and leaders.

Therefore, I help teams, organisations and companies grasp and apply agile and lean values and practices.

I mainly do this as a consultant at Crisp, a small boutique consultancy with world-renowned agile experts in Stockholm Sweden.

I live in Bromma, a suburb to Stockholm, with my wife and two daughters.

Speaking
Over the years, I've had the privilege to speak at a number of conferences and events and share my insights I've gained from working with all sorts of companies and organisations. As I've been part of several both big and small transformations of companies to an agile way of working, I have vast experience to share. Topics usually range from how to become agile at scale, to leadership and strategy in a team-based network organisation.

Consulting
Here are a couple of assignments I've done the last couple of years.
Telenor
Telenor was changing from a highly outsourced organisation, woking in long, plan-based projects, to an organization inspired by Spotify, adapting cross-functional teams, scaling work with tribes and wanted to achieve focus and alignment.
I supported senior leadership by bootstrapping new tribes, help drive alignment by developing Telenor flavor of "big room planning", and also support tribe leadership and teams in in everyday work.
H&M Business Tech
H&M set out on a major transformation, changing both way of work, organisation, how to build and deploy and a multitude of other things. This was a huge change, affecting the work-life for some 3500 people.
My work consisted in guiding both teams and leadership to understand and adopt more agile ways of working, an agile mindset and apply that in their day-to-day work.
Swedish Red Cross
At the Swedish Red Cross, I supported a department that wanted to solve a number of their problems by adapting ideas and techniques from agile ways of working, even though they were not an IT-department or doing software development.
I supported mainly the leadership team, helping them drive the change, install the mindset shift required, change the organizational structure to cross functional teams and focus on the "why" rather than the "how".

Teaching
I teach on a regular basis several different types of classes, ranging from a couple of hours to tailor made programs that lasts for months (an example would be the
public Agile Coach Program
). Topics centers on leadership skill, strategy and team development, but also on basics, such as the Agile mindset, or how Scrum and Kanban works.
My classes are focused on letting the participants experience and try concepts, with different simulations and exercises.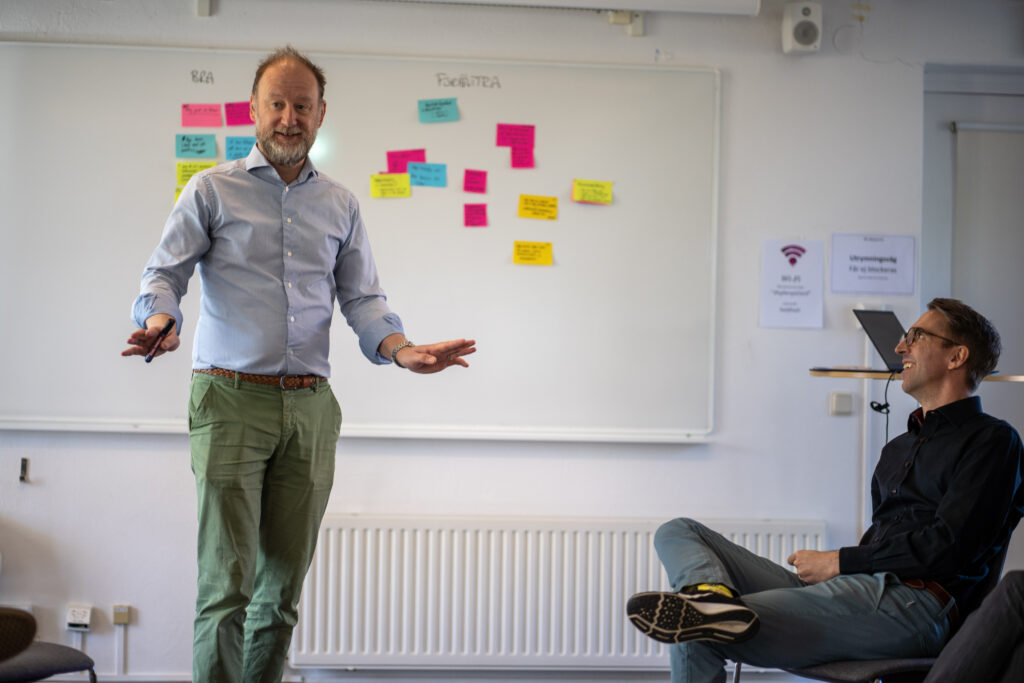 Here are a couple of examples of classes that I'm currently running.
The Agile Mindset
Often when I meet with clients, they have started their move towards a more agile way of working. They have done so by adapting some kind of framework, be it Scrum, SAFe or something else. They are doing the meetings and everything else the framework says, but they aren't seeing the benefits.

This is often because they don't understand what this way of working is trying to achieve, or why it will succeed. They haven't grasped the "Agile Mindset"

During this class, we look at what we both as individuals and as an organization need to do in order to navigate all that complexity, which our product faces everyday, in order to stand out and and become a success. We look in to how we need to think and act in order to become agile.
Strategy with OKRs
This is a hands-on training where you leave with a set of newly created Objectives and Key Results, know how to measure the progress with data expressed in a set of KPIs, and know how the OKRs ties into the over-arching company strategy.

We will go through what strategy really is and how to express it clearly so that everyone understands and is able to align, even though the teams are fully autonomous. You will work with your own OKRs, continuously develop them throughout the class, with constant feedback and adding theory as we go along.
A Program differs from a class as it consists of several short classes, taken over a period of time, with individual field work, coaching, and your own break-through challenge (to be achieved at the end of the program). This set-up creates a learning environment where you by trying newly learned ideas in your own organisation, and get feedback on how it went, will create new knowledge that will stick and be directly applicable in your job.

The program consist of two start-up days and 6 learning labs. The learning labs can vary, but in the public program we have;

Coaching and Facilitation
Developing High Performing teams
Servant Leadership
Empowered Teams
Team of teams
Improve continuously
In this case, the program is about enhancing Agile Coaching capabilities. The same set-up is also used for leadership training or product management training.

Coaching and Mentoring
I have vast experience of being both a coach and a mentor for different roles. I am an accredited professional coach with
ICF, the International Coaching Federation
, and I have been mentor to different agile coaches in different assignments over the years. I really enjoy helping people to grow and help them use more of their potential.
Coaching can differ, depending on need from an organisation, or individual. Sometimes it is a planned series of meetings, sometimes it happens irregularly, but it is always with a goal in mind.

Coaching and mentoring are two different things. A mentor offers her view and describe their own experiences, whereas a coach don't offer their view, rather helps the individual find their own way forward.
Get in Touch
Allow people to reach you directly through your site:
Here for you
Call us 24/7. We are there for your support.
About Neve
Res enim fortasse verae, certe graves.
Where to find us
42 Boulevard, California, number 23